Banana tissue culture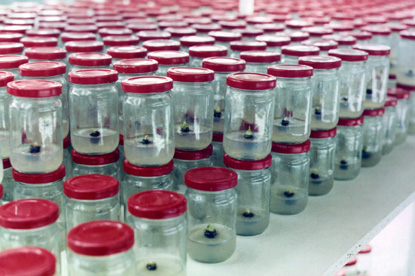 The Farm has been producing banana plants in vitro for over 20 years. We sell hardened plants on the local market and can provide plants for export directly from our tissue culture lab, which can produce over one million plantlets per year. Thanks to our stringent oversight and quality control, we guarantee that our in vitro banana plants are of the highest quality. Get in touch now to request a quote.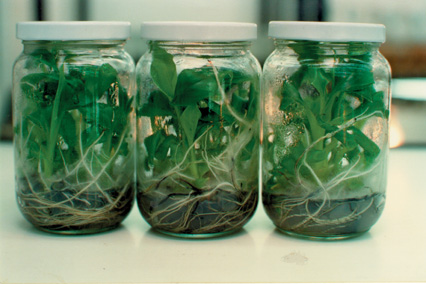 Our in vitro production cycle begins with the selection of high-yielding plants from our plantations to serve as source material for explants. These are then disinfected with sodium hypochlorite and anti-phenolics for plantation in a nutrient medium in our lab. Following several cycles of multiplication, the plants are transferred to a rooting medium where they are grown until they have established an extensive root system. The plants are then taken to the nursery for hardening off, which takes roughly 4 to 6 weeks.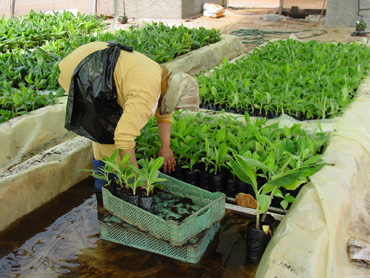 During hardening, the plants are monitored and inspected by our trained nursery staff, who remove any that show abberations or are performing poorly. Because every plant is individually inspected at every stage of the process, our clients recieve a healthy stock of plants of uniform age, size and genotype, allowing them to harvest their crop in one go.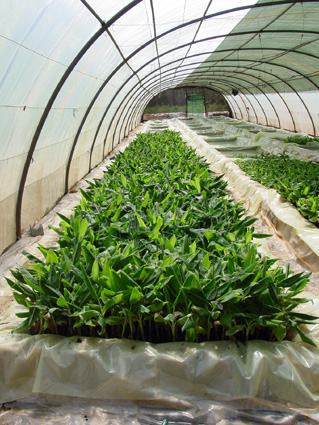 Banana is a critical crop in Moroccan agriculture, with over 3,000 hectares under cover in the coastal regions of Kenitra-Arraych, Azmour and Agadir; the most popular variety under production is Grand Nain Cavendish thanks to its large canopy and disease resistance. A well-managed plantation grown at a density of 2000-2200 plants per hectare will yeild an average of 50-60 tonnes/ha.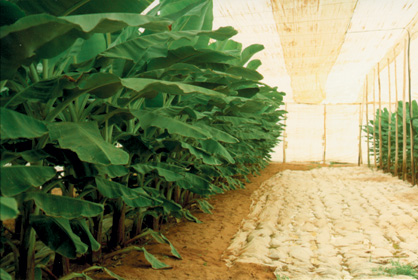 Based on our experience over several decades and extensive consultations with our clients, we have prepared a Banana Grower's Guide (in french) for the cultivation of banana; we have also prepared a more general research document discussing the history and socio-economic impact of banana cultivation.